With flashing lights an everyday experience for celebrities, it's no wonder that they are being seen more and more in Carrera sunglasses. Known for big, oversized sunglasses since it's launch in 1956, the brand has been expanding it's collection to include prescription glasses.
With an array of designs and shapes to choose from, Carrera sunglasses have been seen on A-list celebrities such as Usher, Justin Timberlake, Christina Aguilera, Alicia Keys and Rosario Dawson.
Two sunglasses styles have held the spot for top sellers since their release in 2008: Carrera Champion and Carrera Safari.
The overall Carrera style is bold and oversized so our editors have picked their favourite sunglasses and eyeglasses styles for Autumn 2013.
---
Usher & Justin Timberlake
---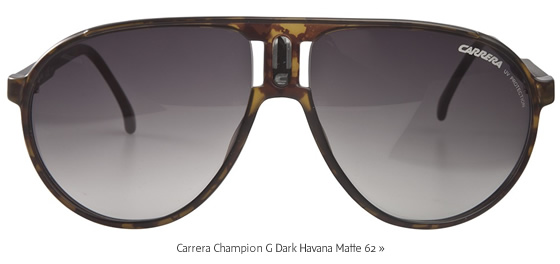 ---
Monet Mazur & Taylor Momsen
---
---
Alicia Keys & Penn Badgley
---
---
Rosario Dawson & Liam Hemsworth
---