We go behind the scenes at the photo shoot for our exciting winter campaign, FREEZE… It's Winter.
Let's face it, us Aussies aren't huge fans of the colder months. Which is why we're going against the grain this winter and creating a campaign filled with bursts of colour and fresh styling. Inspired by the notion of a freeze frame – a moment of joy captured in a photograph – we had our models express moments of happiness with bright and bold colours behind them. Here's a sneak peek of the fresh and fabulous campaign…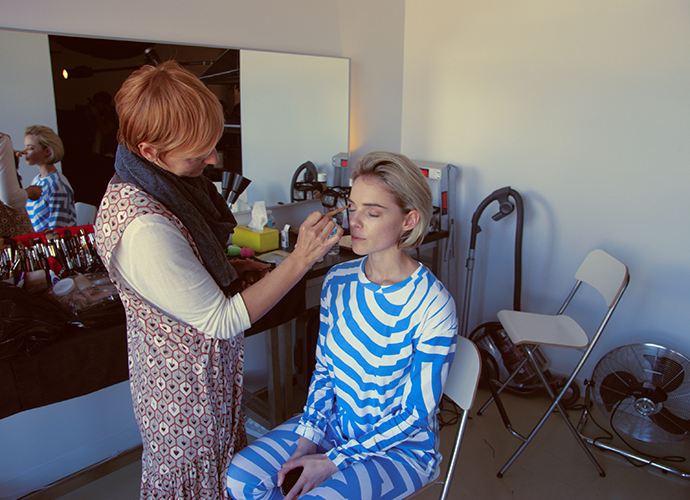 Sophie getting her make-up done before the shoot; we can't get enough of her printed jumpsuit!
Yes it's winter, but we're still going to jump for joy!
Eric ensuring he's got his superman pose perfected!
That's a wrap, folks!
Keep an eye out for our FREEZE… It's Winter campaign, which will be up on Clearly.com.au soon.
View Women's Glasses & Men's Glasses