If you're interested in men's fashion or fashion in general, for that matter, then Sabir M. Peele is someone you need to familiarize yourself with. As the founder and editor-in-chief of menswear blog Men's Style Pro, Sabir is a well-respected trend setter and source for what's trending in the men's fashion world. Listed as one of the 5 Best Dressed Real Men in America according to Esquire Magazine, Sabir continues to showcase his personal style and fashion advice through Men's Style Pro.
A trendy pair of sunglasses that boosts your appearance and self-confidence is a must-have all year round. Take a look at the Men's Style Pro Sunglasses Collection which includes Sabir's top sunglasses styles from ClearlyContacts.com.au.
---
Aviator Sunglasses
---
"With their clean metal frame, aviators are the perfect sunglasses to wear with your work look. You can think of these aviators as your "no frills" kind of sunglasses because they are the epitome of simplistic stylishness."
---
Vintage-Inspired Sunglasses
---
"Bridging the gap between aviator and Retro-Wingtip, these sunglasses work for just about every face shape. A bit chunkier, and with more embellishment than a metal aviator, this style works for more casual looks. Just think of these as your after work shades."
---
Retro-Wingtip Sunglasses
---
"Iconic Retro-Wingtip sunglasses are a universal style that works for everyone. Instead of going with traditional tortoiseshell or black, this light blue color really lends itself to cool, summer styling. Think of these sunglasses as your summer garden party or basic "I'm chillin" sunglasses. Keep it casual."
---
More Style Hits from Men's Style Pro
---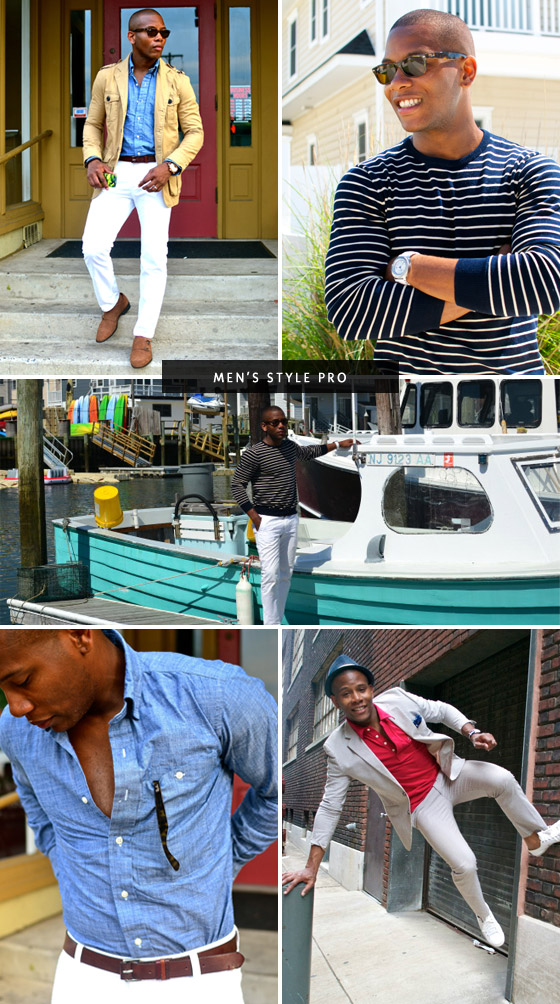 As well as always sharing his love for personal fashion, he recently featured in Johnston and Murphy's national shoe campaign, which kick-started the launch of his own line of shoes.
Finding inspiration in both classic American style and Italian tailoring, Sabir continues to seamlessly blend these influences within his personal style and can be seen throughout his handpicked collection of sunglasses styles from ClearlyContacts.com.au.