When you're shopping for a new pair of glasses you know when you've put on the wrong pair. They look too big or small on your face, they squeeze the sides of your head, and you might even laugh a little at yourself in the mirror. But when you put on the right pair, you feel like you've hit the jackpot. They flatter your features, sit comfortably on your face, and don't feel like they are out of place. As long as you know your face shape it's easy to find the perfect pair of glasses.
There are many face shapes such as square, heart, triangle, diamond and oval to name a few. However, one shape stands out as the easiest to find glasses for and that is an oval face. Oval faces have high cheek bones, a slightly narrow chin, and balanced proportions. Charlize Theron, Jennifer Lawrence and Beyoncé Knowles are among some of the most beautiful faces in Hollywood with oval faces.
With such stunning features it's easy to see why finding glasses for oval face shapes would be a doable task. They look great in virtually any frame, but there are still something's to consider when looking for glasses for an oval face.
---
Celebrity Face Twins
Oval Face Shape
---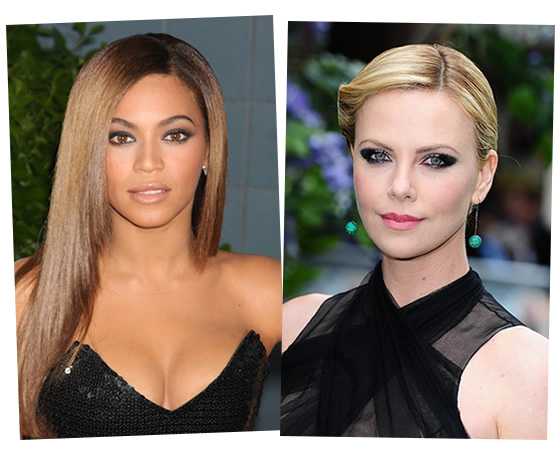 So, how do you determine what glasses will suite your oval face? Typically frames with geometric shapes like square glasses and rectangle glasses look best. The shapes hard lines contrast with the smooth curves and enhance the natural beauty of an oval face.
However, an oval face can put on the wrong pair of glasses. Frames that cover more than half of your face are too large and look overwhelming and such subtle features. After shape and size you will want to consider colour and pattern. Try on a variety of colours until you find one that suites you best. Look for a pair of glasses that enhance your best facial features and take away from the ones you don't want to highlight.
Also, think of your hair and eye colour, they can be very helpful in determining what glasses look best for an oval face. If you have light eyes like blue or green you will want to choose frames that are in the same colour family but of a darker shade. Neutrals also look good. If you have darker eyes that are brown or hazel you will want to choose glasses that will contrast like purples and green earthy tones. Brighter colours like corals and turquoise look great on blondes while darker colours of the same shade and neutrals will look best on brunettes.
---
Glasses for Oval Faces
Editor's Picks
---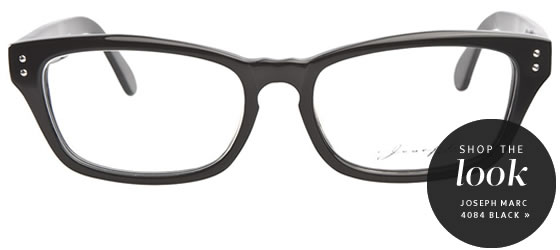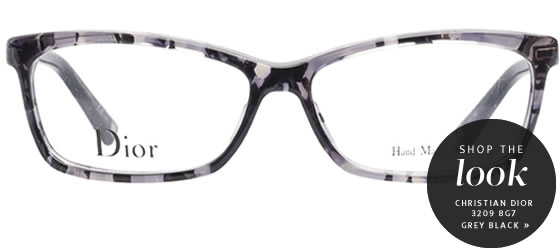 If you're looking for the perfect pair of glasses, ClearlyContacts.com.au has a pair just for you. Browse our selection online to find the frames that compliment your oval face shape just right.