When it comes to what's trending in glasses for winter, there are some prevailing themes which include vintage round, bold black and colour explosion. So whether you tend to gravitate towards more classic designs or are looking to add a vibrant pop of colour to your look, these winter glasses trends have you covered.
A big glasses trend that is taking over the fashion world is vintage round. This classic design, which includes a unique keyhole nose bridge, looks great in a rich tortoiseshell print. Consider adding a sunglasses tint to transform this style into prescription sunglasses.
A daring twist to classic black are thicker framed specs in glossy black acetate. This trend can effortlessly take you from the office to a night out with friends. The colon and semi-colon temple detailing on this particular pair of Derek Cardigan glasses adds a uniqueness to classic black.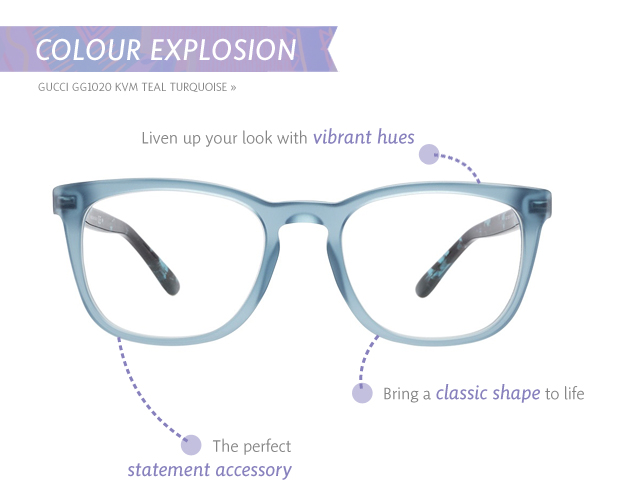 Liven up your look by adding a colourful pair of specs to your glasses collection. Bright orange, blue, green and purple glasses are trending big right now. On top of that, rectangle glasses suit almost any face shape, so this gives you more room to play with colour.