This summer, take your look up a notch with a pair of high-fashion tortoise shell sunglasses. Great for adding a touch of glamour to any look, tortoiseshell sunglasses are a classic style that looks great on almost anyone. Today, tortoise shell patterns are available in many shades of yellow, brown, green and gold, so it's easy to find a pair on sunglasses that suits your style. Turn heads with a pair of luxury designer sunglasses.
Up until 1973, tortoise shell glasses frames were made from real hawksbill turtle shells. Soon, this species became endangered and using their shell material was banned. Nowadays, tortoise shell sunglasses frames are made from synthetic materials like acetate, which is every bit as strong, durable, and stylish as the originals.
Why are tortoise shell sunglasses so popular? It's because they never go out of style. For decades, both men and women have chosen high-fashion tortoiseshell sunglasses because they are a great match for any outfit.
---
Editor's Picks
---
The green and yellow tortoise shell pattern of these frames is a fun take on the classic look. Dramatic and glamorous, the oversized and rounded frames are perfect for fashion lovers who are looking for this summer's stand-out sunglasses.
Ray-Ban brings us a retro, Jackie O frame that is bold and feminine at the same time. This style is meant for vintage-loving ladies who want to draw inspiration from one of history's most famous fashion icons.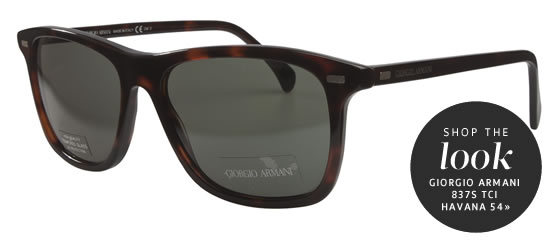 Perfect for both men and women, this classic Retro-Wingtip style is a trendy tortoise shell option. The trapezoidal frame shape of these sunglasses is suitable for most face shapes. Though Armani is known for high-fashion styles, these sunglasses can be worn for a casual night out and can also be dressed up for any event.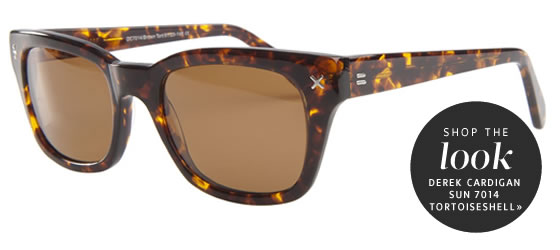 With a funky retro vibe, these tortoise shell sunglasses are the ultimate in geek-chic. Perfect for women and men looking for a unique pair of spectacles, this frame will soon become a stable of your summer wardrobe this season.
Though there have been man incarnations of tortoise shell sunglasses throughout the years, we think this year has brought about some unique designs and a new take on the tortoise shell pattern. Whether you are wearing a pair to a party, festival, the beach or just hanging out, there's a perfect pair of designer tortoiseshell sunglasses for you.