Choosing a pair of kids glasses frames can be a much different experience than it is for adults. They aren't looking to be fashionable or wear the latest brand name, they want to look cool and have a pair of glasses that their friends will like too. However for parents their concerns will be different such as durability and comfort.
When shopping for kids glasses frames be sure to use these tips to help you find a great pair.
---
Plastic Frames
---
Plastic is a great material for kids glasses frames because it is both light weight and comfortable. Plastic frames will often come with larger arms, which is another benefit because it adds strength.
Style to Try: Konishi KZ905 C1 Black
---
Wire Rim Frames
---
If it's the first time your child's worn glasses, getting used to how they feel can take some time. Choosing glasses that have a wire rim frame is a great choice because of the rubber nose piece. This will allow the glasses to be more adjustable and prevent sliding.
Style to Try: Tommy Hilfiger 2002 Brown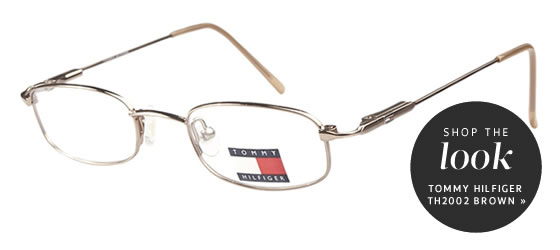 ---
Fun Designs & Colours
---
When shopping for kids glasses frames allow your child to try on a few different pairs until they find ones that suit their personality. You can find glasses with their favourite cartoon character or images of their hobbies, like a soccer ball, while older kids will like the variety of colours they can choose from.
Style to Try: Hello Kitty HK215 3 Rose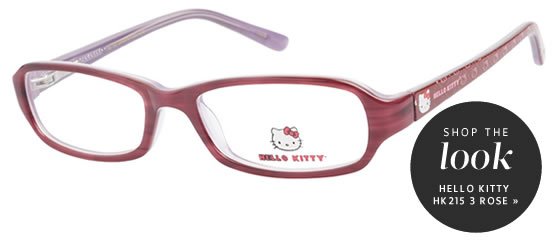 ---
Proper Bridge Fit
---
Glasses with a proper bridge fit could be one of the most important qualities when looking for kids glasses frames. Since kids noses haven't fully developed it can be hard to find a pair of glasses that will stay on their small faces. Frames with an adjustable rubber nose piece on the bridge will keep the glasses in place and prevent movement.
Style to Try: Zooventure 8000 Blue Frost
Remember these tips when shopping for kids glasses frames. Allow your child to try on several different pairs that they like and help them make a decision based on which are best for their needs. At ClearlyContacts.com.au we have a wide variety of glasses for infants, toddlers and preschoolers.