Titanium is a super-durable metal that is malleable and resistant to corrosion. Though it is mainly used in the automotive, military and electronics industries, it is also becoming a popular material for use in glasses frames. Titanium frames are ultra-lightweight and comfortable, making them a great choice for everyday wear.
Compared to other metal and acetate glasses frames, titanium glasses frames are much lighter and stronger. If you are looking for a durable pair of glasses, consider these titanium styles:
---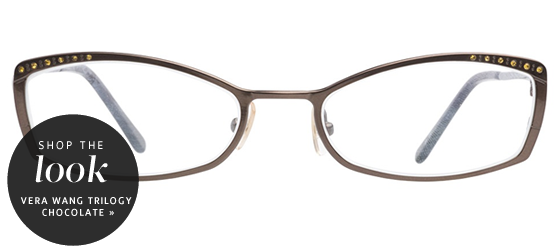 These elegant frames for women have a slight cat eye shape that adds a hint of glamour to your look. The amber crystals at the top corners of the frames add a touch of sparkle. With a lightweight brown-coloured titanium construction, this pair is perfect for the chic and stylish woman.
---

This pair of distinctive rectangular glasses features a silver and brown titanium frame. The clean and simple lines Ltede has used in this frame are inspired by Scandinavian design and modern architecture styles. Get a smart and stylish look with these frames.
---

Kam Dhillon brings us this great basic pair of titanium glasses frames that can stand up to whatever you throw at them, including dropping, bending, and even sitting on them! For a casual and classic look, choose these rimless glasses with brown titanium temples.
---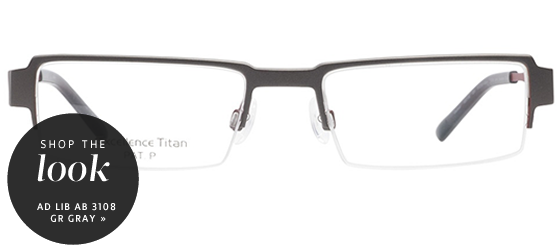 This pair of unisex glasses frames comes in a stylish dark grey and red finish. With Ad Lib's Excellence Titan hinge system, this pair opens and closes smoothly, reducing wear and offering increased flexibility.
---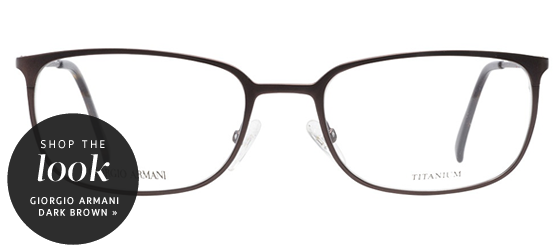 Choose this designer pair of titanium glasses frames for a great daily wear pair. With sleek brown titanium frames, these unisex glasses feature the Giorgio Armani logo at the temples and have acetate tips that are comfortable around your ears.
---
Stylish titanium glasses frames are an excellent choice for a strong, long-lasting pair of glasses. View our entire collection of titanium glasses to browse full-frame, rimless and semi-rimless styles that are lightweight, comfortable and fashionable.